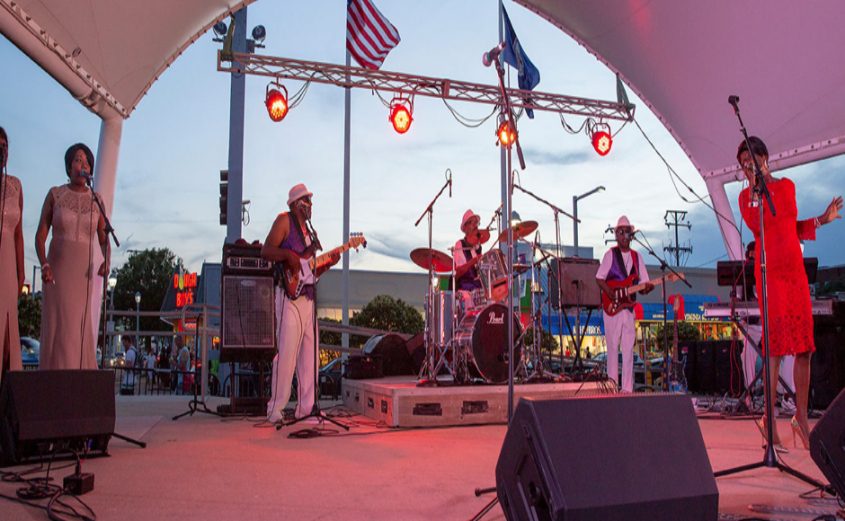 September 2-4, 2022; 7:30pm- 10:30pm. At 17th, 24th & 31st Street Parks.
National recording artists you know and love take to the oceanfront park stages for a salute to all things music.
You're sure to find something to satisfy your musical palette at this series of FREE musical performances as we bring the talent of nationally-recognized artists to the Virginia Beach oceanfront.
Whether you're sunning on the beach, dining at one of our resort's fine restaurants, or spread out in the park under the stars enjoying the tunes, there's no better time to be at the Virginia Beach oceanfront.
2022 LABOR DAY WEEKEND SCHEDULE
Friday, September 2 • 7:30pm
17th Street Park: CHESTER BENTON'S MOTOWN REVIEW
31st Street Park: SMASH MOUTH with Vince Kornegay Band
Saturday, September 3 • 7:30pm
24th Street Park: RICKY SKAGGS & KENTUCKY THUNDER with Fixity
31st Street Park: STEEL PULSE with Cultivated Mind
Sunday, September 4 • 7:30pm
17th Street Park: SCHOOL OF ROCK
24th Street Park: COOLIO with Kosha Dillz
31st Street Park: BEN FOLDS with Bennett Wales