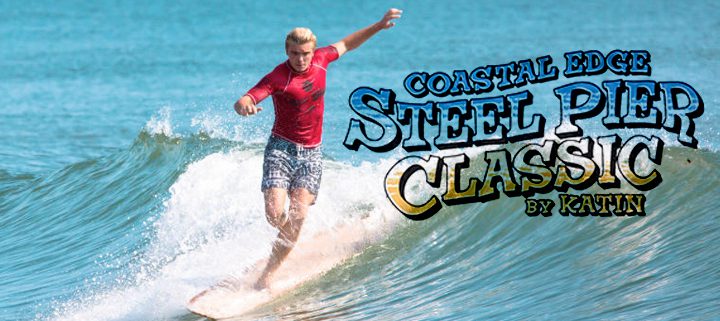 This Memorial Day Weekend, come down to the 1st street Jetty at the Virginia Beach oceanfront and experience the surf, art, and culture from an event that draws in competitors and artists from around the world.
The Steel Pier Classic is the largest longboard event on the East Coast. But it also includes a variety of surf events – nose riding, retro surfboarding, tandem, stand up paddleboard, and other Pro/Am surfing divisions – all encompassing the soul of surfing and the heart of the Virginia Beach surfing community.
The Virginia Beach Surf Art Expo is held on the boardwalk at the Virginia Beach Oceanfront between 3rd & 7th streets in conjunction with the surfing event. It has evolved over the years as a top surf art event and unique surf art show with great sales from artists who return year after year.